The man with the red and white horn – Nisse Landgren
The son from Degerfors Mr. Nils Landgren is a world class artist as well as a jack of all trades. He is furthermore a professor at the music conservatory in Shanghai and at the college of music in Hamburg. There have been metres of columns written about this unique musician about his enormous artistry together with his contributions to the familiarization of Swedish music abroad. Nils Landgren always have something going on alongside his own music career, right now he is for instance in Shanghai China together with a bunch of happy German musicians in a newly started exchange program between the music conservatories in Hamburg and Shanghai. After this, Nisse will do a Christmas tour in Germany with his project Christmas with my friends and they will give 26 concerts in just 20 days, all already sold out! And after Christmas we will be able to enjoy Nils Landgren together with the Dalasinfoniettan in Dalarna in a couple of New Year concerts.
You are an incredible hard working man, what do you do if and when you have some free time?
It does happen that I take a day off here and there, and when I do, I like to hang out with my wife. It is the best thing! I really enjoy working with music and I always come up with new things. I am very fortunate and I keep on working to be able to continue to do what I love. My wife Beatrice and I also have a project together down at Österlen in Skåne where we live and it's called Jazz Beneath the Stars. It usually comes around 500 to 2,500 persons to this football pitch to listen to music and lie in the grass with a pick-nick basket, wonderfully unpretentiously but unbelievably nice!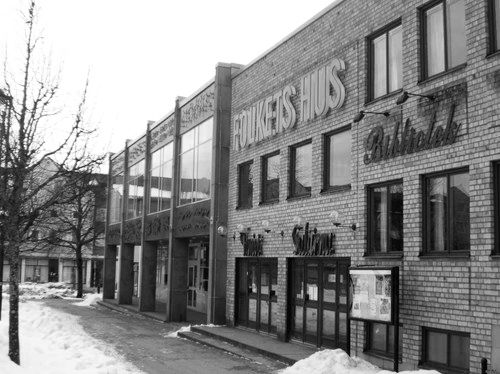 Tunet was the place to be
Nisse tells svip.se that it was at Tunet he spent his youth as it was the youth centre back then. Tunet arranged concerts sometimes and he says when he was about fifteen he watched the Swedish icon Peps Persson together with the guitarists from Örebro, Lasse Welander and Mats Ronander play there, an awesome gig. I also saw Af Anna play there; they were real pop stars in our eyes as we were younger. They even bought a Buick Electra as a tour car, a real American car that they cruised around in. They were super cool! Says Nisse.
I had my brother Håkan (guitarist and singer of the Degerfors band Af Anna) as an idol, because he was doing so many things that I thought was cool, he learned to play different instruments and he also started the band Af Anna with his friends.
If you still lived in Degerfors and wasn't the successful musician that you are, what do you think you would have been working with today?
Well, if the ironworks would have been there as it was when I was young. Then I would probably have been working there and getting my pension. I can't think of anything else, I moved away when I was just 16 years old. But I believe that I would have worked at the ironworks and probably played with the music corps. I wasn't very good at football so I didn't have a future there anyway! (Laughter)
I have read that you started to play the drums at the age of 6, could you please tell me about where, how and why drums?
It had to do with that my father played the trumpet in the music corps and both my brothers played the drums in the music corps, so it was quite natural for me to start with drums, I looked up to my brothers a lot and thought it seemed like fun. Their teacher Mr. Macke Nilsson from Bofors music corps offered to come to Degerfors and teach me how to play, there were no organized activity for children back then but he was doing this in his own time. Later at thirteen when I started to play the trombone I had to go to Karlskoga since there still was nothing organized for children in Degerfors.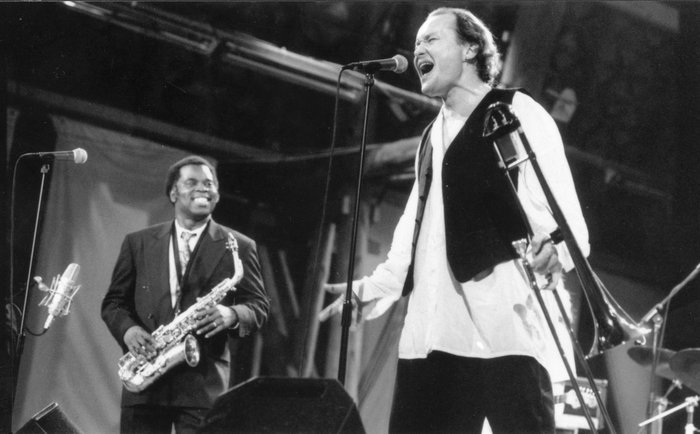 Degerfors has been and still is a small community of about 9,500 inhabitants. Why do you think there have been so many great profiles produced from here?
Well it is a small factory town, it became a little bit too crowded to put it simple… back then it was the iron works that was the big employer and the town's rallying point, the town's hub and it is not quite like that today. Many are forced to look elsewhere to find work. One has not been able to do the things one would have like to do in Degerfors and so we have had to go elsewhere. My love for Degerfors is a never ending love, even if I joke about it a lot. I believe that the town Degerfors has a much larger potential than what it has been able to give proof of. Perhaps it takes people like you that moves in from the outside that can see and show what one can do in Degerfors. It is a lovely place, I had a TV crew from Germany with me a while ago and we went out into the forest and filmed a lot, we went up to Åtorp at my brother's and we looked at my parent's old house… It is when you return to your former hunting grounds one realize how beautiful it is!
The iron works in Degerfors goes back about 350 years, what is your relationship to the works?
I have quite a long relationship, as it goes back for me personally to my grandfather Erik who was the cog manager there. Erik was one of the men that started the trade union in Degerfors and he was the head of the music corps. My father and my oldest brother Per, my brother Håkan and me used to work there during summer. So I worked as a bricklayer's mate during summer. All parents, sisters and brothers were working at the iron works; it was there the jobs were available. It was all about the iron works, when I was seven years old we used to live at Solberga farm, a farm that was owned by the works, the others that lived there was also employed by the iron works, that back then was owned by Uddeholm.
Which one was the first LP record you bought?
Hmm, the first album I didn't buy, I traded it. My brother Håkan promised me the album if I made his round of newspapers one morning, and it was an album with Paul Revere & the Raiders, the name was from an old freedom fighter in the US that fought during the War of American Independence. They were no good but it was the first record I in a way bought. There used to be a record store in Degerfors called Högberg's, it used to be where the newspaper Karlskoga Kurriren's local office is today. Opposite the Folketshus. You could go in and listen to all the new albums, not with head phones but with a kind of speaker that looked like a telephone, they were of grey Bakelite. Sometimes one could go in and listen to a record for nearly a month before you just had to have it. I remember Simon and Garfunkel's Bridge over troubled water; I listened to that one for a month before I bought it. So that's how it was back then, a little bit different from now days!