Scorpions – Matthias Jabs
The Scorpions are about to celebrate their 50th anniversary with the recording of a new album in Stockholm Sweden and a worldwide tour starting during spring 2015. Parts of the gigantic band are in Bromma to lay the drums for the new album that at the moment is called "Return to forever" together with their Swedish producers Mikael "Nord" Andersson and Martin Hansen. Svip.se had the pleasure to have an exclusive interview with the guitarist Mr. Matthias Jabs, currently recovering from the flue…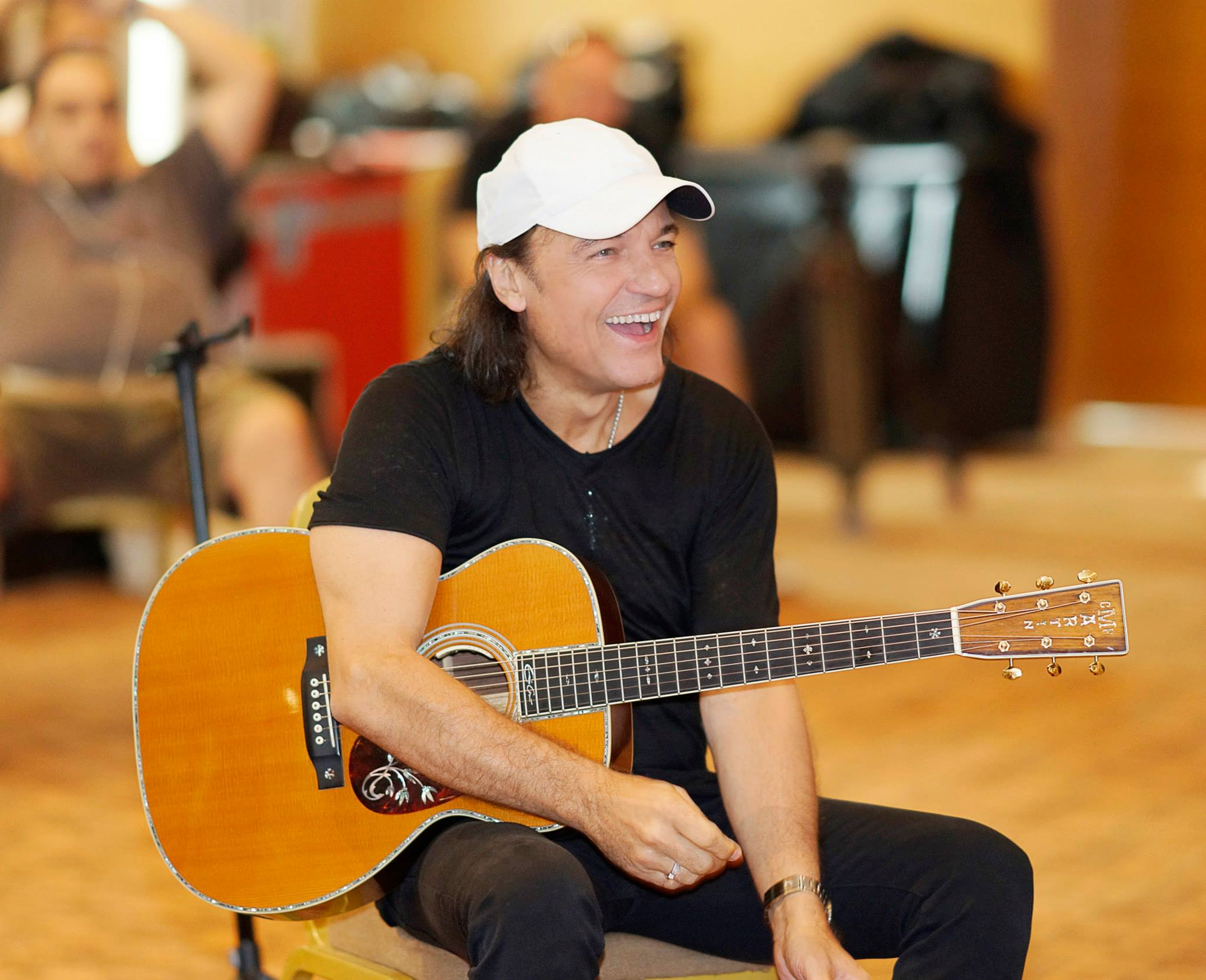 Where do you find your inspiration from after all these years…?
Absolutely, the ideas just keep coming, which is fantastic, it's usually just the cooperation between us and the producers are also very creative and so one inspires the other and it works very well. Rudolf founded the band in 1965 when he was a young student, so next year we're celebrating 50 years of Scorpions. For me it's "only" 37 years…
The original idea was to record and polish material from the 80: s, a lot of leftovers. But it turned out we are were so creative, so the majority is all new songs and was written this year, there's some great songs, about twenty of them so the leftovers from the 80:s are now the minority of the album. This is due to when we were recording the vinyl albums during the 80: s there were only about eight songs on an album and with a CD there's like fourteen, fifteen of them but anyway we have always written a lot of songs. So there are many songs that were never released.
Who does the major part of the song writing in the band?
We all write, but I would say that the majority in terms of the history of the writing part has been done by Rudolf, he is our main writer. Klaus, he writes most of the lyrics. He says he feels more comfortable writing the lyrics himself, it's not always the case but the majority of the lyrics are written by Klaus. I also do a lot of writing and our producers write as well, they have a nice style in writing songs I like it a lot and they have at least two great songs on the new album.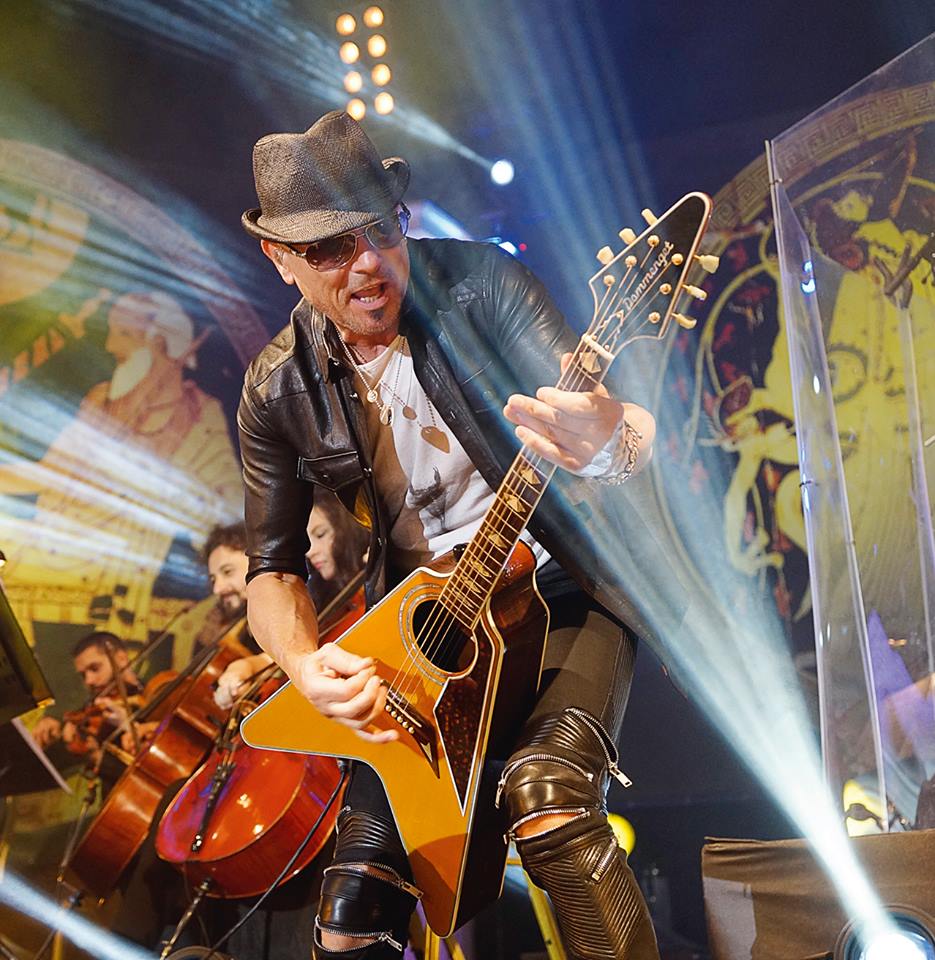 You are also planning a tour for your 50th anniversary next year, where will you have your "grand opening"?
Uhm, that have not been finally decided yet, our agent is putting it together with a show starting I would say the second half of April, the album is supposed to be released in February and then we probably do some promotions and rehearsals for the show and review everything and I'm not one hundred present sure, I know that we in the US during September and going into October. And we are playing in France at a big reopening of Europe's biggest venue in Paris on November 24th as the first band ever to play there. So we have a few pin points for the tour, but I don't know where the beginning will be just yet. The rehearsals will take place in Berlin but that's about all I know.
Being in a band with the same people for such a long time, what kind of relationship do you guys have? And are you experiencing the same kind of ups and downs as any old married couple?
We all have like a great relationship, we are really friends and throughout the many years, you learn or you take it from your experiences. We hardly ever argue and when we do, we do it in a very civilized way so to speak. It is because we can already foresee each other, you don't really push each other's button if you know that person, and you try to avoid that completely. We still have arguments especially about music but we're pretty much relaxed. Ha ha, yes the difference between a marriage and the band is that we don't share the same hotel room, that's one point, ha ha. Yes, it is a little bit like a marriage of course. You know every little detail about the other person and you know we spend so much time together, in the studio, we travel together, I was just on the phone with Klaus and we had a long conversation and we would have kept going but I told him you were calling me so it's like an everyday routine. We speak to each other nearly every day even if we don't see each other.
If given the right song, would The Scorpions consider entering the Eurovision Song Contest?
Uhm… Basically I would say no… Ha ha, because I don't really think we fit into that format, it's more of a platform for young talents to be supported in. We are already successful and we're also not that young anymore… We don't belong there, 50 years of rocking and then… no I don't think… but then again, it would be fun to maybe perform but not within the competition. It's something one can think about though! Ha ha, no it's pointless I mean remember when ABBA won the Eurovision, they made a whole worldwide carrier from winning, but these days if you win you are nearly immediately forgotten it is like everything these days are short lived so to speak. It is the same within the whole industry of entertainment.
As a young man, what was the first LP record you bought?
I bought like a single a 45 and it was by Steppenwolf and the song was Born to be wild, that was my very first single ever and then I started to collect Rolling Stone's singles before getting my first full-length album.
Svip.se is very grateful for the time taken out of your busy schedule to speak with us and we wish Scorpions a Happy 50th anniversary!