Peter and Linda Dahl are married, not just to each other but also to music. Peter played in the band Pyret's Orkester already at the age of 11 and Linda was signed for a record company at 17, and became a national celeb with her band Angel and their one-hit-wonder "Sommaren i city" the band also participated in the Swedish Eurovision in 1992 with the song "Venus Butterfly", written amongst others by Mr. Bert Karlsson himself. Musicians and song writers at a high national and international level, but perhaps not recognised on the subway.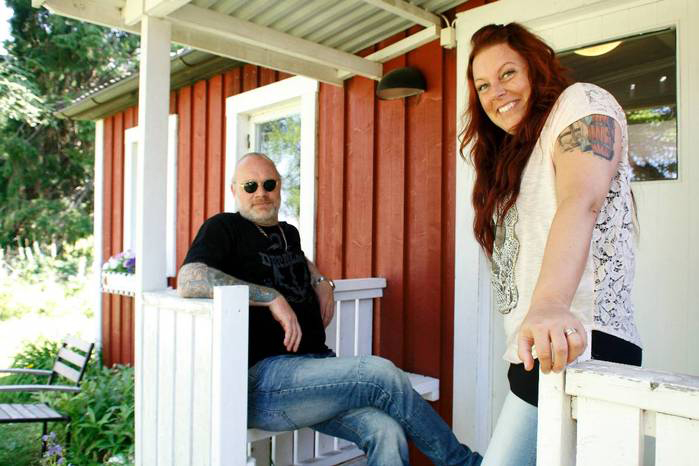 The couple played and sang in the band Whisky and Dynamite, a bluegrass band (subgenre from country music) and released two albums plus a Christmas record and were touring in Sweden during the 21st century. Peter and Linda make two thirds of the troika P. Dahl, L. Dahl (Jansson) & T. Holmstrand who amongst other songs wrote "När vindarna viskar mitt namn" and won the Swedish Eurovision in 2000, who doesn't have Mr. Roger Pontare fresh in memory with that song?? The Duo have also played together in the ABBA Show, Mamma Mia part 1 and S. O. S a Tribute to ABBA part 2 between 1996-2012, where also Mr. Thomas Holmstrand that the couple work with was a part. They have written songs for artists such as Sten & Stanley, Drifters, Northern Cowboys, Annika Ljungberg (ex singer in Rednex) and Don Redmon to mention just a few, so the odds that you have both lilt and danced to Peter and Linda's songs are very high.
Linda is a persistently hired singer, songwriter and conferencié also on the side of her husband, she sings on Smurf hits 1 & 2 where Monica Forsberg has a finger in the game as a letterer. A bit ironic that on Smurf hits 3 Linda is not singing and the song "När smurfarna viskar mitt namn" is included!
Linda has a song writing project with Linnéa Deb (her song "You" won the Swedish Eurovision in 2012 and was sung by Robin Stjernberg) and they also asked Pernilla Andersson (singer, songwriter, producer and married to Dregen from Backyard babies) to be involved, this will in the near future be a girl project.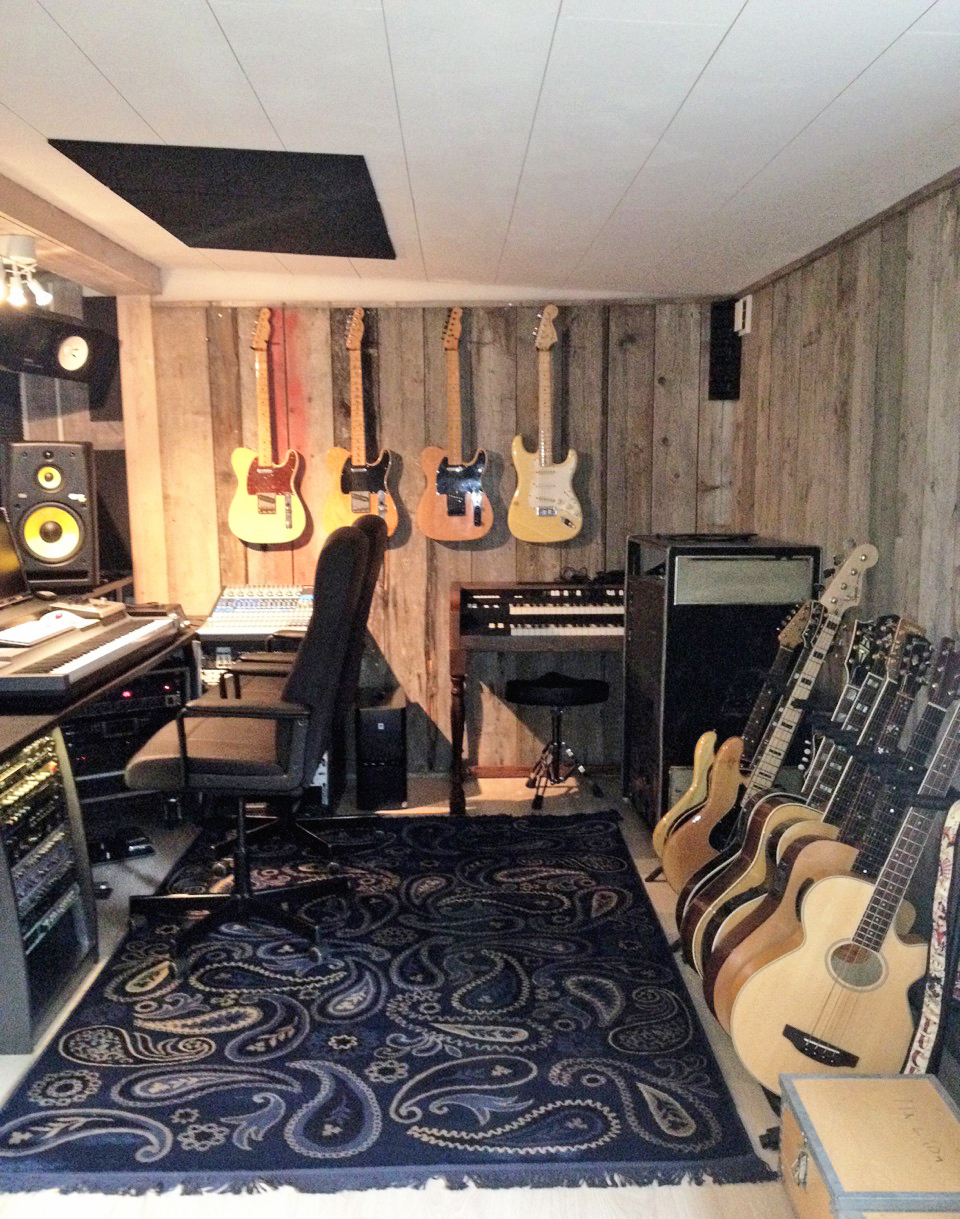 Peter has all musicians dream, a recording studio in their home. The studio is called Meadow Creak (Ängebäck, a very nice country area in Degerfors) where the light of diligence shines through day and night, writing new songs. It was in this studio Don Redmon's debut album "Walk in the footsteps" was recorded and finished this summer. Looking back in time, Peter played with well known band such as Tracy, Doctor Cover and Peckas Pack. Now days it is music production that is number one and the most recent writing Peter did was with Mr.Thomas Berglund who write a lot to the band Lasse Stefanz etc. The music Peter write is sent off to different music publishers and are distributed to different artists, often the song are on hold and later pop up with a famous singer or band. A sequel to Don Redmon's debut album is planned, so music is written all the time. Linda and I are planning to release an album together, but it is really difficult to say when says Peter.
In 2012 the couple was awarded The Degerforsare of the year, Peter is probably the only one from Karlskoga who has been rewarded the fine title! They were also awarded the Vänsterpartiet in Degerfors Culture Award in memory of Marianne Nielsen during the same year.
Established in the business as you are, you have chosen to stay in Degerfors, why?
Linda: Well I don't know, but I think it has to do with the living environment and that we are so comfortable here. We have always lived in the sticks Peter and I, from the start. We have been blessed with the opportunity to have a recording studio at home and we have had good energies around, inspiration and well you know...
Peter: I don't know, you could dwell about it you lived in Stockholm and perhaps something more would have happened, or even less. But we wouldn't have had the life quality that we have here if we had moved to Stockholm, Gothenburg or Malmö…
Linda: The fact is that Degerfors is geographically very good situated, it is what, two hours up to Stockholm, we are up there off and on all the time…
Peter: When you were younger you thought that you had to move to Stockholm to become something or someone… Thomas (Holmstrand) and I was going back and forwards to Stockholm all the time and that went well! No, I don't know, you might meet the right people but I mean you do that here as well, so I don't believe it's that damn important to live there at all…
Linda: And then it's that these days one can be in a studio in Degerfors and send the files to someone sitting at the other end of Sweden or even in another country. It is so much easier now days, the technique has gone forward so now you are able to be, live and work from where you are happy, it's as simple as that. We never wanted to live elsewhere!
Peter: Although apparently country folks are not as bright as the people in Stockholm, according to Batra (Swedish politician)… (ha ha ha)
The iron works in Degerfors goes back about 350 years, what is your relationship to the works?
Linda: None really… I know I've been there when I went to school but I have not really been inside even, have a few friends working there. No, my father went to the Industrial school there.
Peter: None what so ever… I have no connection to the football either which might be a bit strange when one lives in Degerfors… (laughter) I saw a game at Stora Valla in 1972 together with my father, and at one time Thomas (Holmstrand) and I saw this beautiful girl and so we followed her inside… ha ha ha!
Degerfors has been and still is a small community of about 9,500 inhabitants. Why do you think there have been so many great profiles produced from here?
Linda: Degerfors has always had a rich community life, not everybody wants to play football  we were lucky to have an adult educational association that lent us rehearsal premises, instrument etc. naturally that helped us in our musical career. I have always experienced that most people tried to help and support us in our interest for music. I believe there are more driving spirits in a small community. This makes it easier to reach your goals. Both within sports and music together with other areas as well…
Peter: I believe it's in the water, that's what I think, you know (laughter). No, I think since it is a small community it's easier to be creative and aim forward, that's what I think but still I believe it's in the water and it makes us good. The river Letälven is the answer ha ha ha!
Which one was the first LP record you bought?
Linda: Ååhh, which one was it… oh dear help! I should remember. But the first LP that I was totally wowed about, the best Christmas gift ever was Animalize with Kiss I had that in -84 I believe. Otherwise it must have been the Smurfs or Trazan och Banarne… (laughter) Noo, it could have been Televinken och Anita…
Peter: I actually know… it was Made in Japan, Deep Purple in 1972, bought it at Wessels in Örebro… the first single was Gilbert O´Sullivan, Matrimony, but that was earlier off course…
Peter continues: When we were younger we used to strike records, which were pretty fun. We went home to a mate with a bag from the supermarket full of vinyls and the records that the majority disliked, we broke on site. That was called stroking records… (laughter)