A son of Degerfors in the international bowling Hall of Fame in St. Louis
The small factory town Degerfors didn't just raise musicians and sharp politicians. Tomas Leandersson is at 48 years of age one of the world's prime bowlers. He became the first Swede to bring home four national titles, three in one row. Appointed to the world's best amateur and honored as the fifth male amateur ten-pin bowler to be elected into the international bowling Hall of Fame in St. Louis. As a player Tomas played seven World Championships between 1991-2008 and coached the European bowling team in Weber Cup for nearly a decade. He was also the first playing manager ever between 2006-2013. He has nine World Championship medals, four gold and still holds the world record in the two men together with Anders "Linus" Öhman from the World Championship in Malaysia 2003. In total Tomas have 44 championship medals and it is said to be most in the whole world! These days we find Tomas back on his home ground in Värmland again. But this doesn't mean that he put his bowling ball on the shelf, Tomas has his own shop where he sells equipment for bowlers on all levels.
Why bowling?
It was because of my parents. My father was in the town council at the beginning of the 60: s and they were about to build the facility Stora Vallahallen in Degerfors. It was up for discussion regarding what else to have in the building and the proposals were an indoor swimming pool or a bowling alley. My father voted for the swimming pool… but it was too expensive so it was the bowling alley that became reality. So he thought well, yes I have to try bowling instead. During autumn 1969 the first bowling club was founded in Degerfors and it was called Vulcan, the name had nothing to do with DIF (the local football team) or anything like that, I really don't know where the name came from. That is how it started, I was just three years old when I rolled my first bowling ball and was at the alley, my mother played too. After that I lived down by the Stora Valla and went to school there as well, so the closeness has always been there and I've always thought bowling was fun.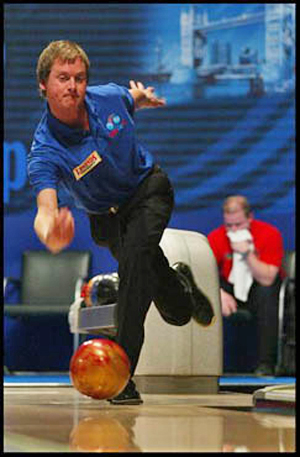 If you still lived in Degerfors and wasn't the successful sports profile that you are what do you think you would have been working with today?
Ha ha, I have no idea! I have only ever been bowling! I have lived with it, it has been my life. It is rare to be able to do what one loves and to be able to combine that as work. I was the manager of the bowling alley in Degerfors at just 18 years of age, just finished college. I looked at the bowling and the training so I could be better; I played for the national team and so on… I have always seen myself as a bowler and never thought about doing something else!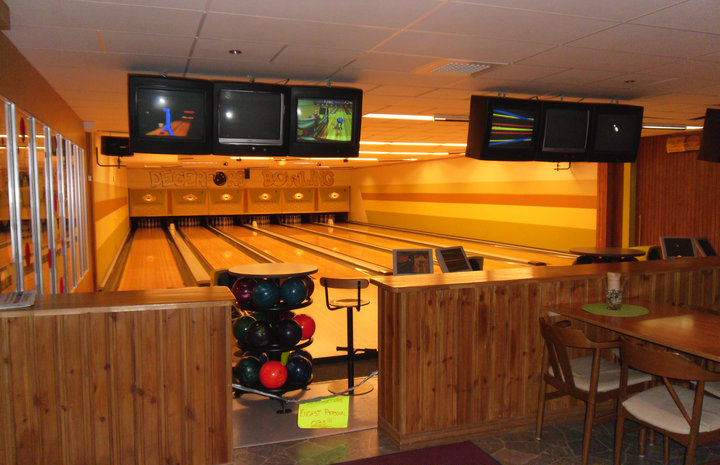 The iron works in Degerfors goes back about 350 years, what is your relationship to the works?
None at all. Well, it should be my grandfather then of course, he worked there. My father was never there so no, or well my cousins worked there as well.
Degerfors has been and still is a small community of about 9,500 inhabitants. Why do you think there have been so many great profiles produced from here?
I don't really know… but it is remarkable when you think of what little Degerfors have produced, there is no doubt. There are world class artists from within music, sports and business enterprises. I don't know if it's about that special spirit from Degerfors that has always been there, one dares to achieve things, it is a factory town where one accepts that other people can achieve things without it being held against them and there's no one is better than the other. A pretty laid back attitude and I believe that basically it has a lot to do with the football, that during the 60: s had several footballers that moved away and became world class players. There is no question in my mind that it is the ironworks with their success in combination with the football, it created another mentality. That small community where everybody is welcome and one knows each other, one gets to be noticed it's as simple as that.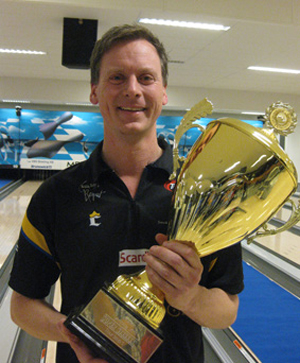 You have been appointed ambassador to Degerfors, what does that mean?
Well, it is a great honour to be appointed. Something nice and honourable to have on one's CV (laughter) that also show that you did something for the community, a title to add. I was born in Degerfors and I still am a Degerfors person at heart. I love when people walk up to me when I'm out and about and talk about how they used to live in Degerfors and they talk about the football team. Everybody knows what Degerfors and Åtvidaberg are!
Which one was the first LP record you bought?
My first LP… goodness me, what was it… I need to think, I remember my first single, but the first LP no. My first single was Born to be Alive with Patrick Hernandez. My first full album I believe I was given when I did my intern ship week at Expert during eight grade and I think it might have been Freestyle, were they called Freestyle…? Yes I suspect it is like that, one received a gift from them and I choose that one!